Unleashing the Power of AI: Using ChatGPT to Write Job Descriptions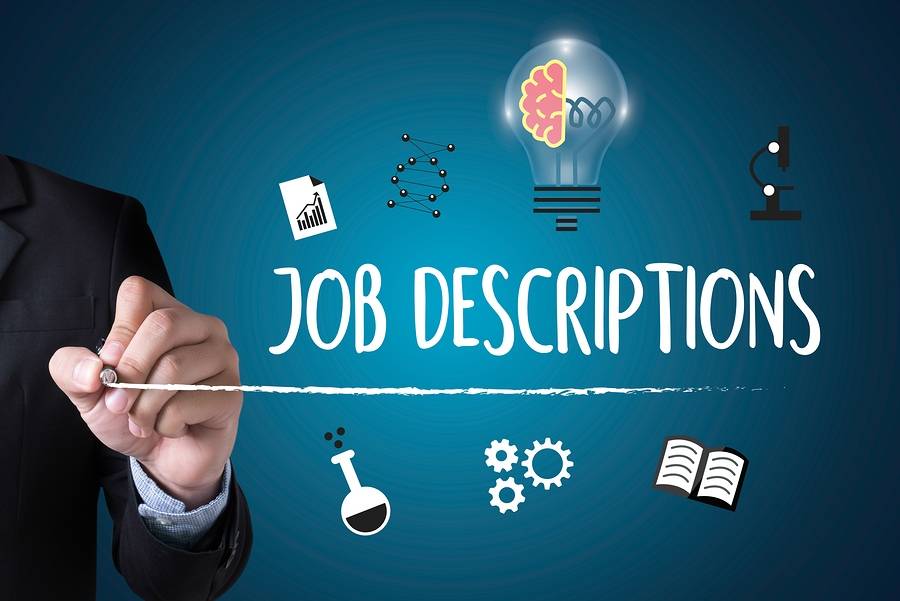 As the job market becomes increasingly competitive, companies are always looking for ways to streamline their recruitment process and attract top talent. One tool that is gaining popularity in this field is ChatGPT, a large language model developed by OpenAI. In this article, we will explore the benefits and capabilities of using ChatGPT for writing job descriptions and how it can help improve the efficiency and effectiveness of the process.
One of the key benefits of using ChatGPT for writing job descriptions is its ability to improve efficiency. With ChatGPT, recruiters can quickly generate high-quality job descriptions with minimal input, saving them valuable time to focus on other important tasks.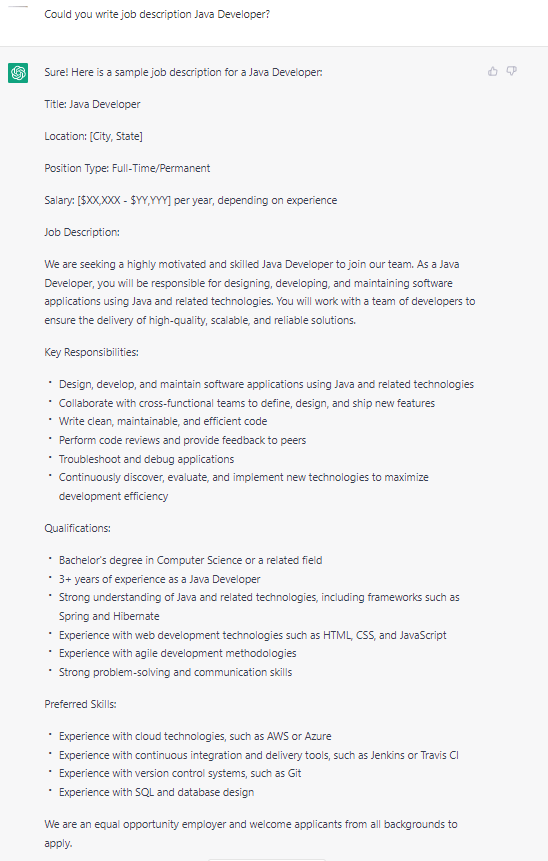 In addition to improving efficiency, ChatGPT can also improve the accuracy of job descriptions. Its ability to understand and generate human-like text ensures that the job description accurately reflects the requirements and culture of the position.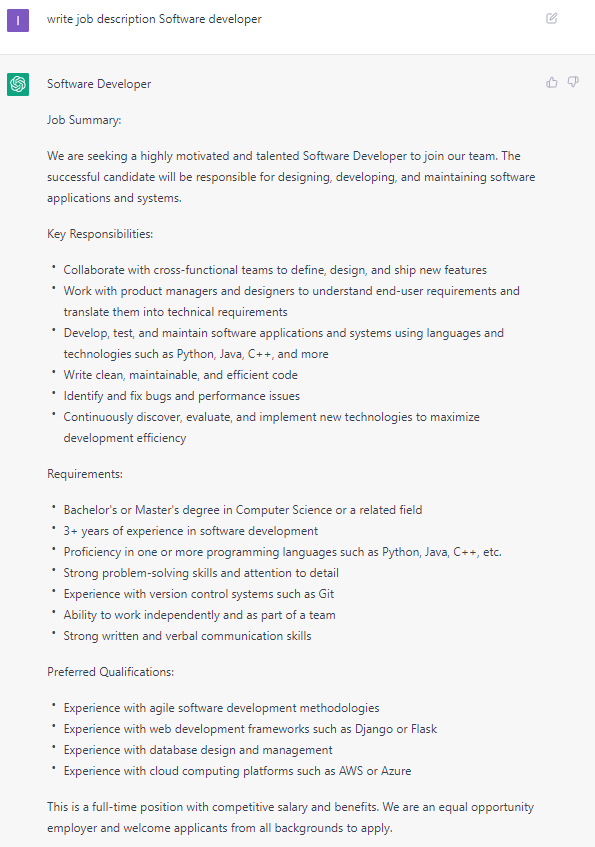 Another benefit of using ChatGPT for writing job descriptions is that it can make the recruitment process more inclusive. By using ChatGPT, companies can ensure that job descriptions are written in a way that is more accessible to a diverse range of candidates.
To get the most out of ChatGPT when writing job descriptions, it's important to follow some best practices. Providing ChatGPT with a clear and detailed prompt outlining the requirements and responsibilities of the position is key. It's also important to review and edit the generated text to ensure it meets your standards and is error-free.
In conclusion, ChatGPT is a powerful tool for writing job descriptions. Its ability to improve efficiency, accuracy, and inclusivity can help companies to attract the best candidates and streamline their recruitment process. With its capabilities, ChatGPT is a valuable tool for companies looking to stay ahead in the competitive job market.